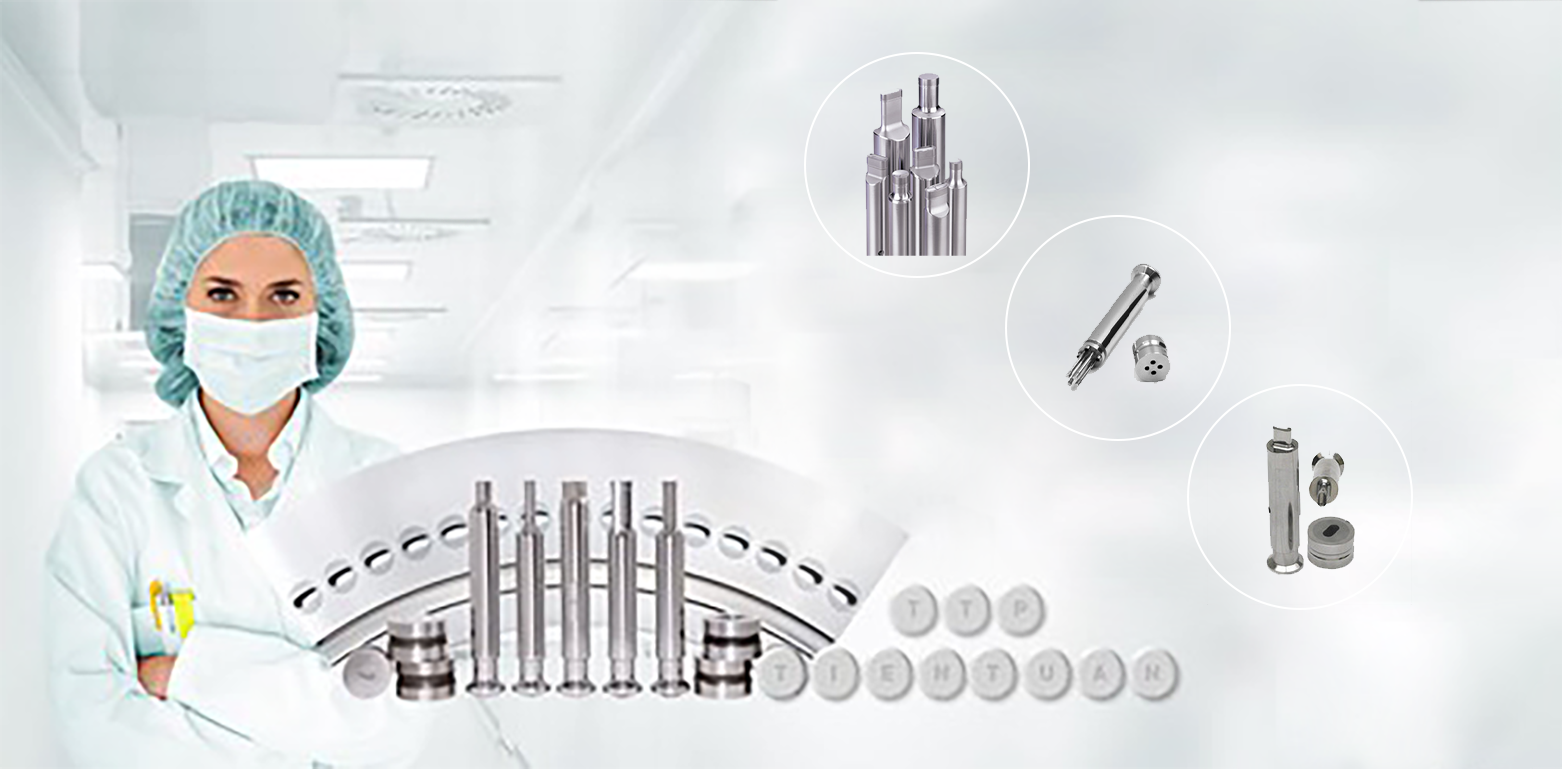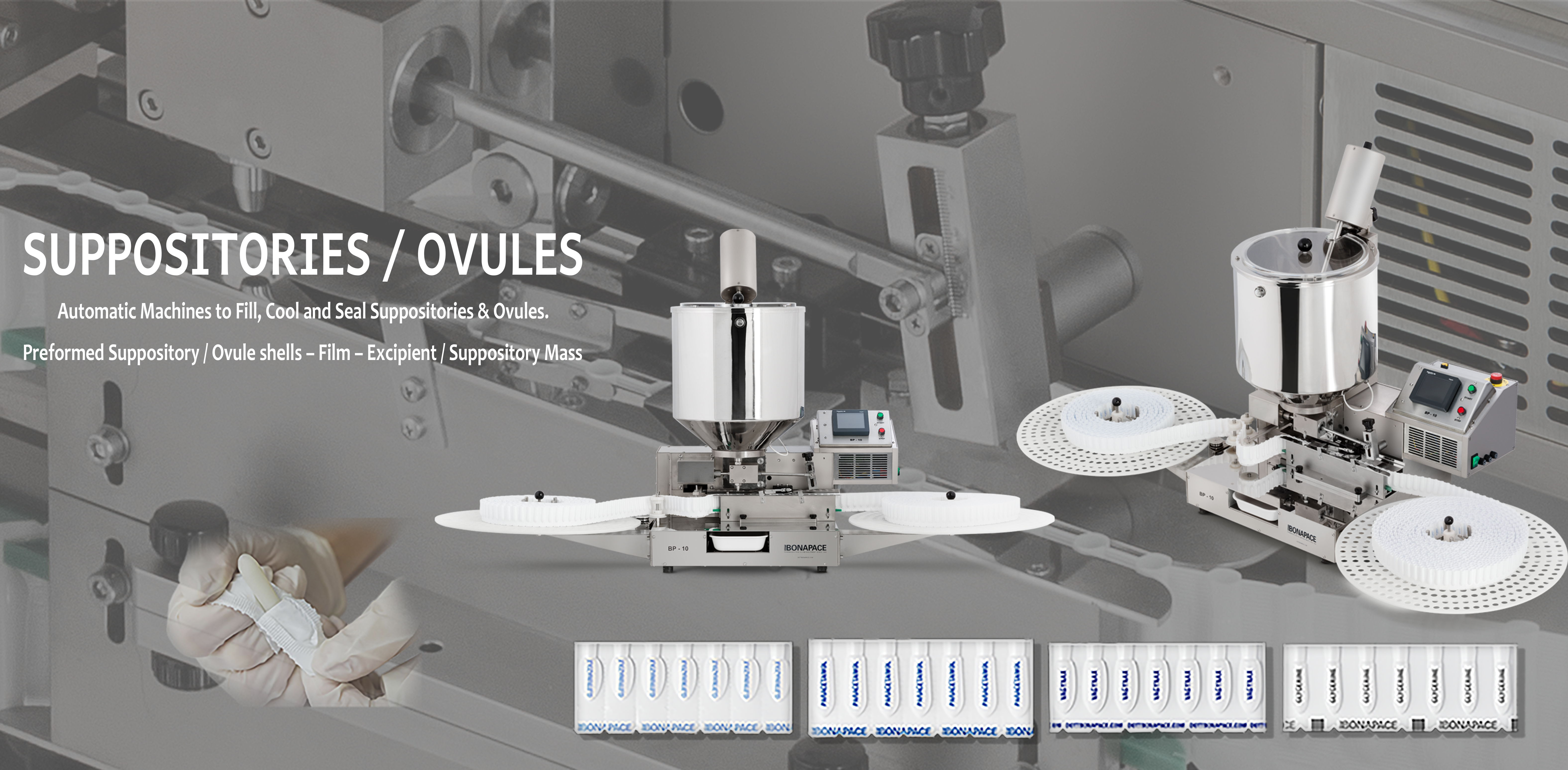 Auto Cleaning Solution
Cleaning procedures have become more and more important in the pharmaceutical manufacturing environments and they have been recognized as critical steps in the improvement of the final product quality.
Tien Tuan provides cleaning solutions suitable for current cGMP guidelines, including:
- Part washer
- IBC washer
- Mobile washer
With following features:
- Fully validated processes inclusive of critical parameters monitoring and tracking
- Complete prevention of cross contamination
- Improved operators' safety
- High throughput resulting in minimal production downtime.
Our principal cleaning systems are developed following worldwide standards and guidelines:
- ISO9001
- EU GMP (Annex 11 and 15 above all)
- FDA 21CFR part 11 for software and part
- 210-211 (GMP)
- ASME – BPE
- GAMP5
- ISPE Baseline
- Eur and USP
IWT products meet the EU requirements (CE marking) as well as UL/CSA standards
M-Line
Built in compliance with the main regulatory guidelines, the M-line can be easily moved and connected to various washing stations.
The machine can be coupled to a wide range of cleaning heads and to hydrokinetic lances to obtain a 360° coverage of all the surfaces in a 1.5 m (60 in) radius. Containers can be installed with the washing heads through dedicated/custom fittings.
M-Line additional features
Wheel mounted ABS crash-proof covers
Quick lock connections for hydrokinetic lances
Different water quality inlets
Detergent dosing stations available
On-board electrical cabinet
Final rinse water conductivity control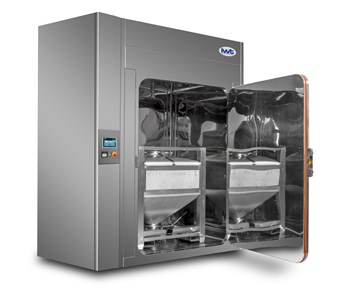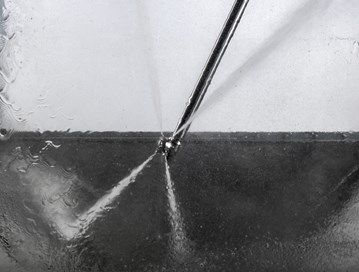 C-Line
The C-line has been engineered in compliance with the main regulatory guidelines, with the aim to erase any variability of cleaning processes involving containers of different sizes and shapes.
The operator positions the load in the cabin and once the cycle starts a movable head enters the container itself from the top granting a direct and perfect coverage of areas in contact with the product.
The hydrokinetic head on chamber floor, together with four oscillating arms, completes the cleaning of external surfaces and bottom valve. If needed, a drying unit concludes the cycle exposing the load to hot HEPA filtered air.
C-Line is composed by:
A washing chamber entirely made of AISI 316L (1.4404), roughness lower than 0.5 μm with full thermal and acoustic insulation
High pressure water handling unit
High efficiency air handling unit with HEPA filter for effective drying of the load.
Extra features include:
Single or double door for pass-through application
Quick lock connections for supplementary washing devices (e.g. loading trolley for drums)
Air cooling system allows faster unloading reducing cycle time
TOC and conductivity monitoring of the final rinse water
Modular design allows installation of the chamber in classified areas whilst the technical components can be remoted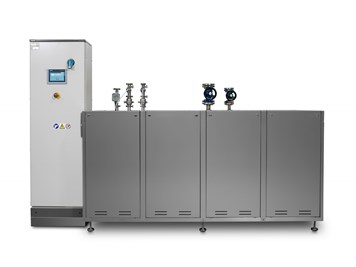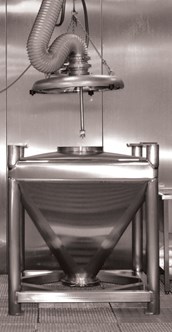 S-Line
S-Line consists of a modular technical compartment installed in an appointed plant area from which, via distribution manifolds, multiple stationary loads can be connected (e.g. bulk preparation tanks).
S-Line provides the core hardware for the cleaning process while the end effector is then tailored around the specific application. Consult our experts to evaluate capabilities and flexibilities of this advanced cleaning solution.
Additional modules that can be provided:
Air handling unit with HEPA filter for effective drying of the load
Tube bundle heat exchanger for water heating
Chemical dosing system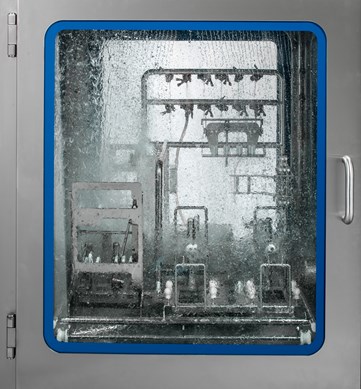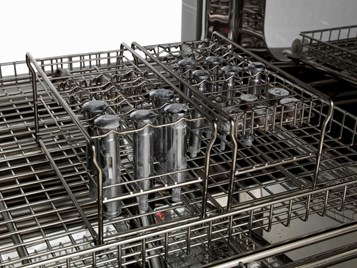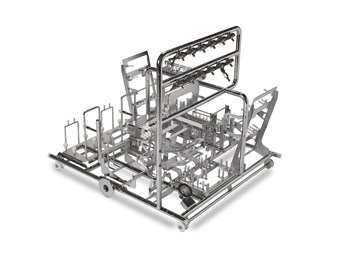 W-Line
Manual cleaning operations, especially of small parts in contact with the product, are not only time consuming but they also expose operators to APIs (Active Pharmaceutical Ingredients), hot water with chemicals and hazardous vapors with the consequent high health and safety risks. Moreover, the assessment of the washing results, crucial to ensure and prove the quality of the end product, can only be guaranteed through a repeatable and validated washing cycle.
The flexibility of IWT part washers allows you to process items of various sizes, shapes, and material construction with the aim to meet your specific requirements in a cost effective manner.
200 and 300 series are developed to meet the highest cleaning requirements and exceed industry standards and guidelines (GAMP5, cGMP, ASME-BPE, ISPE baseline; FDA including 21CFR part11).
200 and 300 main features:
Single or double doors made of multilayer tempered glass
Steam or electrical heating with PT100 temperature probes
Washing chamber entirely made of AISI316L (1.4404), roughness < 0.5 μm
Piping entirely made of AISI316L (1.4404) ASME-BPE compliant
Orbital weldings featuring tri-clamp connections for diaphram or ball valves
Polymer materials made of FDA compliant PTFE and/or EPDM
Siemens PLC and operator touch screen interface
Batch reports data transfer via USB and/ or ethernet ports, as well as integration with SCADA systems
Up to 30 fully customizable washing programs from pre-washing to cooling and drying
Constant monitoring of critical process paramenters
Exhaust fan for vapour extraction
Up to 2 different drain lines
Inflatable gasket made of silicon FDA compliant.
Optionals include:
Drying unit with pre-filter and HEPA filter on
the air inlet
Water conductivity and/or TOC monitoring for final rinsing